Planning a wedding? Here's why you should let us help you source your wine.
Planning a wedding? It can be a pretty crazy time. Put the word 'wedding' in front of anything and it seems to be a green light to add serious £££ to the cost. We've been there, done that, had the huge bill, but also had a completely amazing day, the memories of which we will treasure forever.
It may come as little surprise that our wedding had a 'wine' theme. Bridesmaids in burgundy, tables named after wine regions, mini bottles of homemade damson and blackcurrant gin for favours (okay, so not wine, but wine coloured and still alcoholic!), grapes and vines interwoven with our initials on our invites… Wine was a big part of our day, and we know that having the right wines to pair with your food and the bubbles to cheers during speeches is so important. But we also know that weddings are expensive, venues can whack huge amounts on for corkage, so we want to offer you the chance to choose wines that suit what you want, and for a price which won't blow your budget. If corkage is high, a lot of people assume using the venue wines is the cheaper option, however, we have found that we can provide better wines for the cost, even with corkage added on.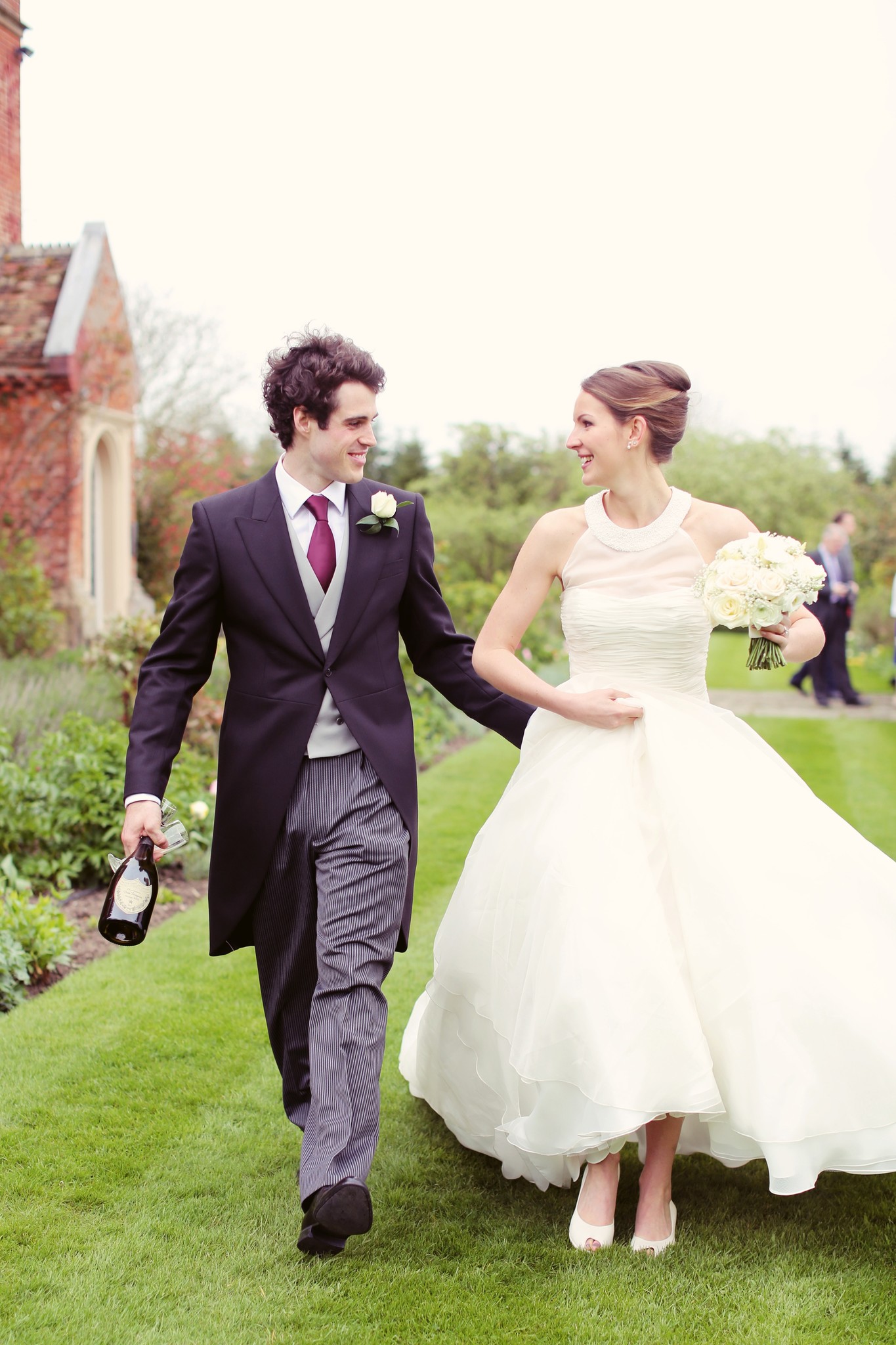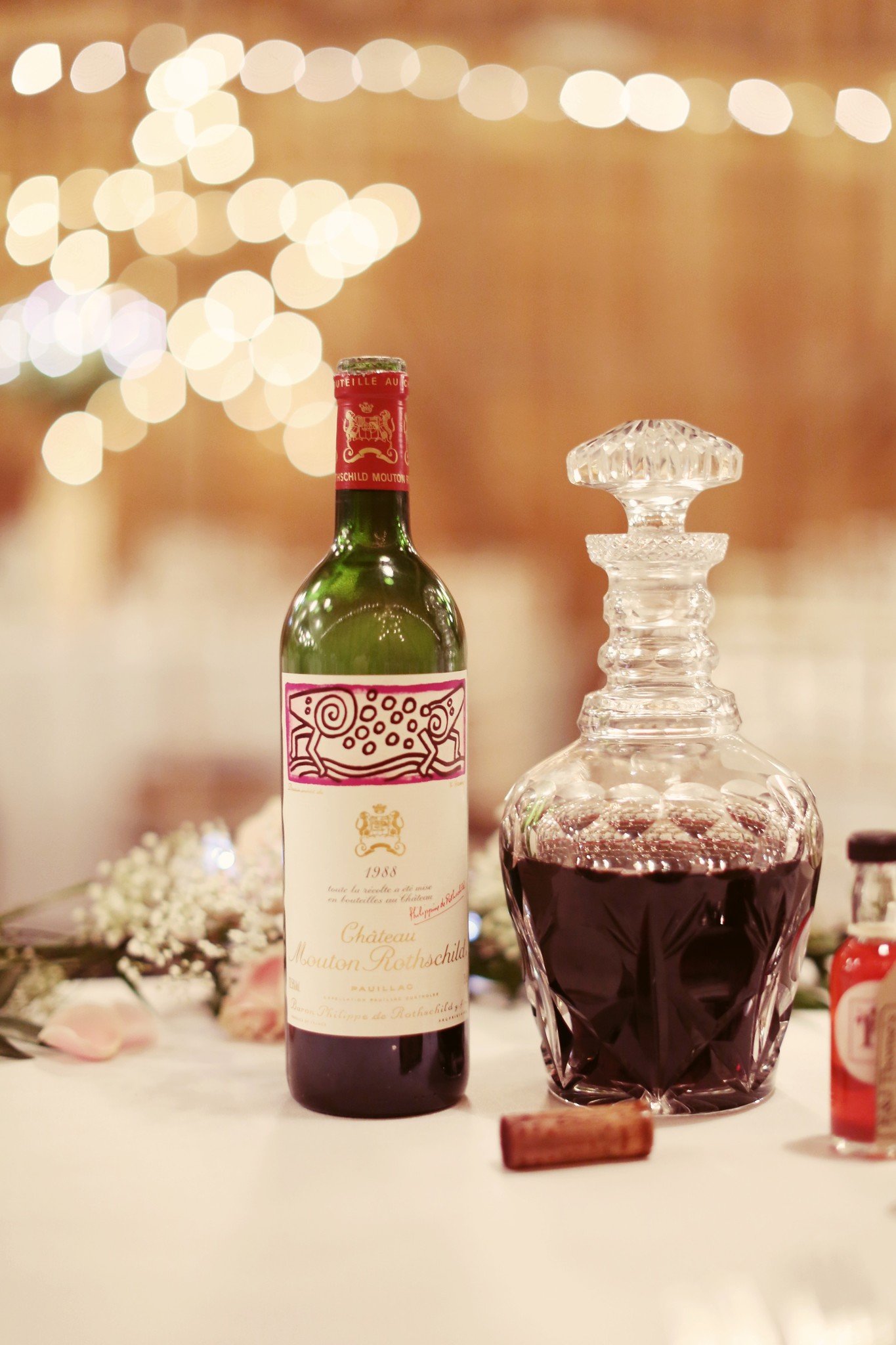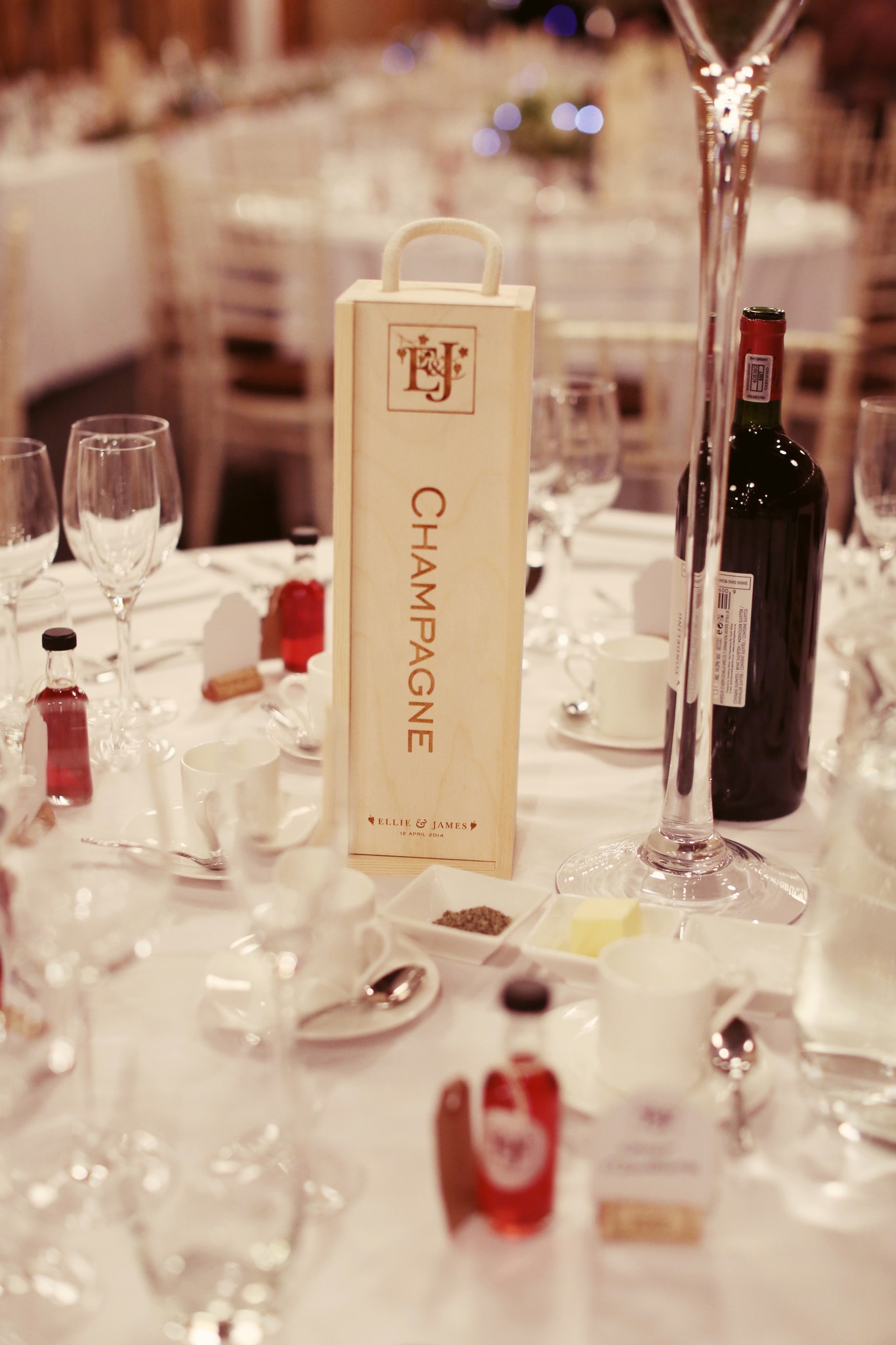 If you are getting married sometime soon (woo, congratulations!), give us a ring or pop us an email to let us know what sort of thing you are looking for. James has a lot of experience on advising and providing couples with wine for their wedding. We can offer a tasting so that you can see what you love, and we can offer advice on how much you should get for the number of guests you will have, and on what will best match the food you are having. We offer 'sale or return', so you can send back to us any unopened bottles (if there are any leftover!) for a refund. This can take a great weight off - no one wants to have a wedding with too little, but being left with a whole load of bottles can be daunting! 
PC: RebeccaWeddingPhotography