Only 8% of the wine produced in the Rhône Valley is certified organic. Amongst these producers is the family run Domaine du Jas. Their organic, biodynamic wines offer great quality for their price, and will soon be available through Thorne Wines.
The Rhône is one of the mighty rivers of Europe, running over 800 kms from its source at 1,800m elevation in the Swiss Alps until it joins the Mediterranean sea, west of Marseille. The river has had a major impact on human habitation, serving as an important transport link, particularly between Lyon and the Mediterranean and supporting the development of many industries including industrial processes, hydroelectric power and agriculture. Amongst the agricultural operations taking place, wine production is a significant component. There is evidence of wine making taking place along the Rhône dating back over 2,000 years. Today the Rhône Valley has France's second largest AoC vineyard area, after Bordeaux, totalling over 67,000 hectares and producing 355 million bottles of wine in 2019.
Organic wine production throughout the world has been increasing, but still represents a small proportion of total production. In the Rhône valley, wine certified as organic accounted for just 8% of total production in 2019.
Domaine du Jas is amongst this group of organic producers. Since 1874 the Pradelle family have been growing grapes for Côtes du Rhône wines. Their winery and 38 hectares of organic vineyards are located at Suze-la-Rousse in the centre of the Southern Rhône wine producing area. This area is renowned for its numerous chateaux, including the spectacular 12th Century Chateau de Suze-la-Rousse, (which also houses a University of Wine,) and Chateau Grignan.

In 1978 Raphaël Pradelle produced the first Domaine du Jas wine. His son Hubert subsequently joined him in the business and undertook the transition to full organic methods, achieving certification "Agriculture Biologique" in 2001. Hubert has now been joined in the business by his wife, Anne-Marie and their son Pierre. They have also incorporated Biodynamic practices into their operation. This means that they organise their winemaking activities in accordance with the biodynamic calendar, and utilise home-made, natural products such as nettle manure as part of their vineyard management.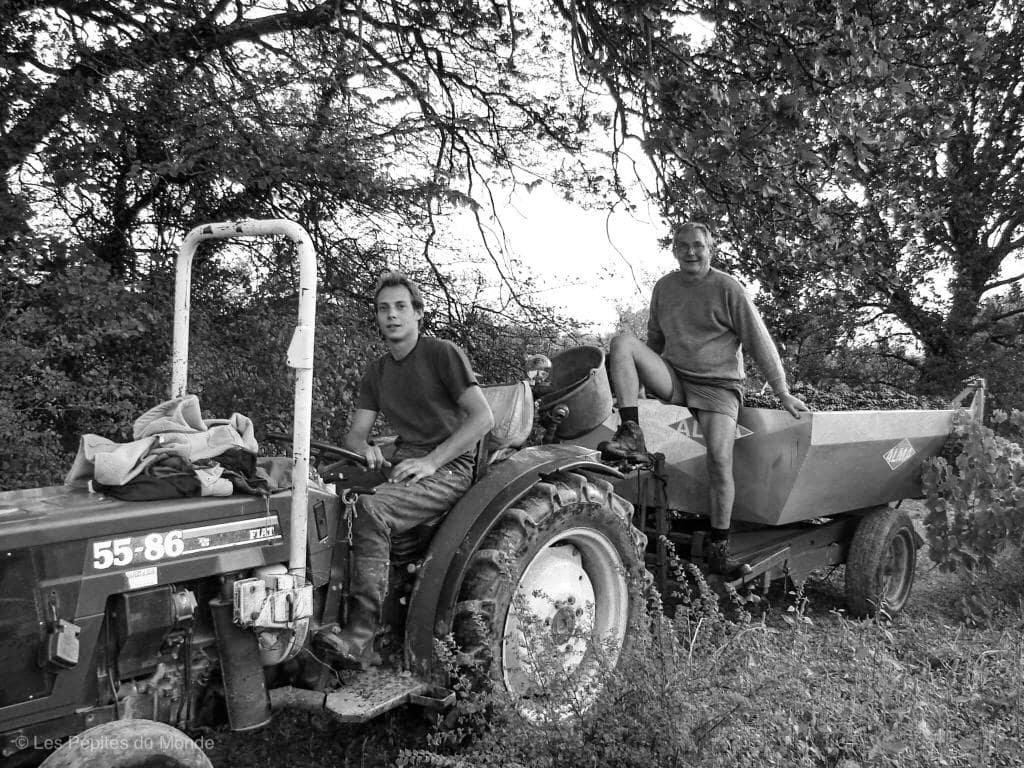 © Domaine du Jas 2020
30 hectares of the vineyards are growing red grapes, including Syrah and traditional southern Rhône varieties Grenache, Mourvèdre and Cinsault. White varieties include Viognier, Marsanne, Roussanne, Clairette and Grenache Blanc
As one would expect, the bulk of the wine produced by Domaine du Jas is red in the Côtes du Rhône, Côtes du Rhône Villages and Côtes du Rhône Villages Visan appelations. However, they also produce white, rose and late harvest viognier wines.
Thorne Wines selection will soon include the best Domaine du Jas wines. Here's a brief preview of what's to come! Look out for a great value introductory case offer when the wines arrive.
Côtes du Rhône Blanc

Clairette 40%,
Marsanne 30%, Roussanne 30%

Dry with exotic fruit aromas

Côtes du Rhône Rosé

Cinsault 50%, Grenache 40%,
Syrah 10%  

Aromas of almond and red fruits

Côtes du Rhône Cuvée Prestige

Grenache 60%, Syrah 40%



Complex aromas of red and black fruit

 
 
 



Côtes du Rhône "Le Cabre d'Or"

Old vine Syrah 100%

A wine of great finesse from
oak aging



Côtes du Rhône "Syraphael"

Syrah 95%, Viognier 5%

Silky smooth, notes of
chocolate and orange marmalade

Côtes du Rhône Villages Suze La Russe

Grenache 50%, Syrah 30%, Cinsault 20%

Finesse, reflective of the terroir
Further information on Domaine du Jas can be found here