Posted on
By David Brassington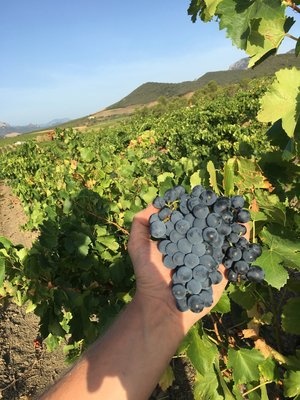 © RES FORTES 2020

Res Fortes wines was established by Moritz Bak in 2014. He has rapidly gained an impressive following for his wines crafted in the rugged landscape of Roussillon in South West France.
Res Fortes Wines
Roussillon is the most southerly wine region on the French mainland. Adjacent to the Spanish border, with mountains on three sides and the Mediterranean Sea on the other, it has a hot sunny climate. Within a relatively small area there are varied landscapes, many of which have conditions suitable for wine grape production. In the heart of this region, 30kms northwest of Perpignan , Moritz Bak established his Res Fortes wine operation before producing his first commercial vintage in 2014.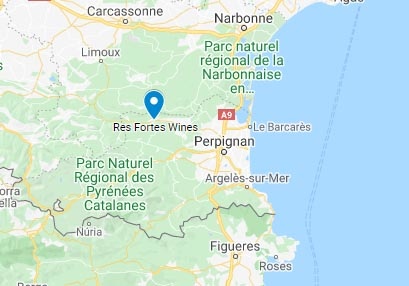 ©2020 Google. Inst. Geogr. Nacional
Bak's love of wine dates back to his childhood when he would spend long summers with his wine loving grandfather, who lived in the south of France. Whilst still at school, he tried to begin his winemaking career by requesting permission to plant a small vineyard in the school grounds.
When he left school his formal wine education began, initially working a vintage at a Bordeaux chateau, followed by a wine science qualification at Plumpton College. He then began his version of a Grand Tour, which involved working in wineries in Germany, California, South Africa, Australia and New Zealand!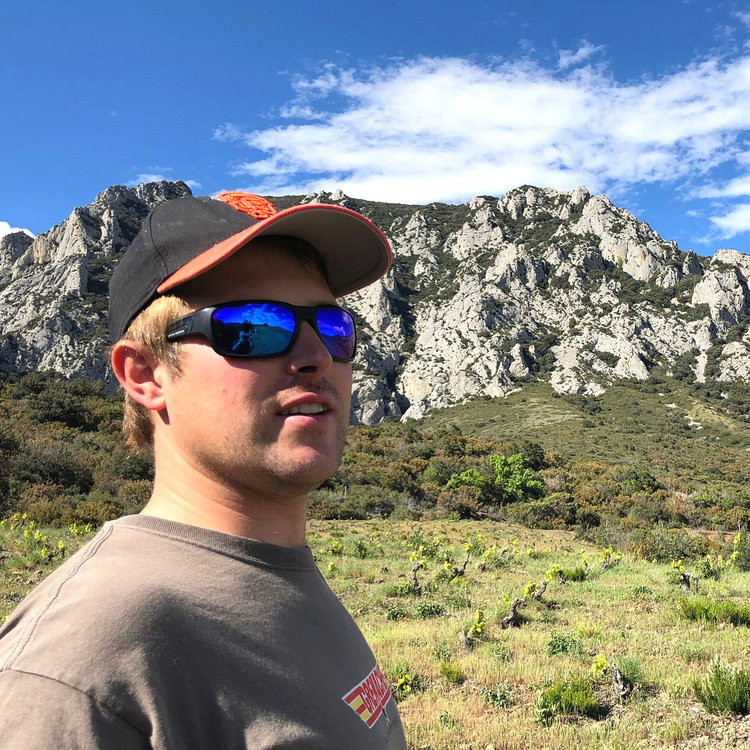 © RES FORTES 2020
With his knowledge and experience enhanced, he returned to the place where his interest in wine first began and established Res Fortes Wines in Rousillon. His first vintages were produced in a leased winery, using grapes that he purchased from independent vignerons, before buying his own winery and 14 hectares of organically farmed vineyards.
The Res Fortes Côtes du Rousillon Red, White and Rose have been firm favourites of Thorne Wines customers for a while:
 
 
Res Fortes White 2016
 
 
A blend of 60% Macabeu, 20% Grenache Blanc and 20% Grenache Gris. A refreshing, easy drinking dry white.
More information available here
 
 
Res Fortes Red 2015
 
 
A blend of 60% Grenache Noir, 30% Mourvedre and 10% Syrah.
A delicious, fruity red with a hint of vanilla
More information available here
 
 
Res Fortes Rose 2018
 
 
A blend of 40% Grenache Noir, 40% Syrah and 30% Grenache Blanc / Gris.
A delightful dry rose. Perfect to sip alone or to accompany white meats or fish.
More information available here
We have recently expanded our range of Res Fortes wines by including the other 2 wines from Moritz's range, including his very special flagship wine, Brave
 
 
Res Fortes Merlot Madness 2018
 
 
100% Merlot
Young, fresh, fruity wine, perfect with pizza and pasta
More information available here
 
 
Res Fortes Brave 2017
 
 
100% Grenache Noir
Only available in very limited quantities, this is made with fruit from 120 year old vines on a very steep, north facing slope above Maury. The wine is aged in used 400L oak barrels for 18 months. Drinking well now but has good aging potential.
More information available here
You can find out more about Res Fortes wines here