Bodegas Perica is a family business that has been producing wine in Rioja since 1912. Now in the hands of the third generation of the Garcia family, we are pleased to offer their interesting range of traditional and innovative wines that we believe offer great quality at a reasonable price.
Bodegas Perica
Rioja is the oldest Designated wine region in Spain, with DO status having been established in 1925. It also became the first region to achieve the more prestigious Denominacion de Origen Calificada (DOCa) category in 1991. However, wine making was taking place long before introduction of classification, with archaeological evidence dating back over 2,000 years. Currently, across the three sub regions, Rioja Alavesa, Rioja Alta and Rioja Baja there are 14,800 businesses growing grapes and over 600 bodegas producing and maturing wine
.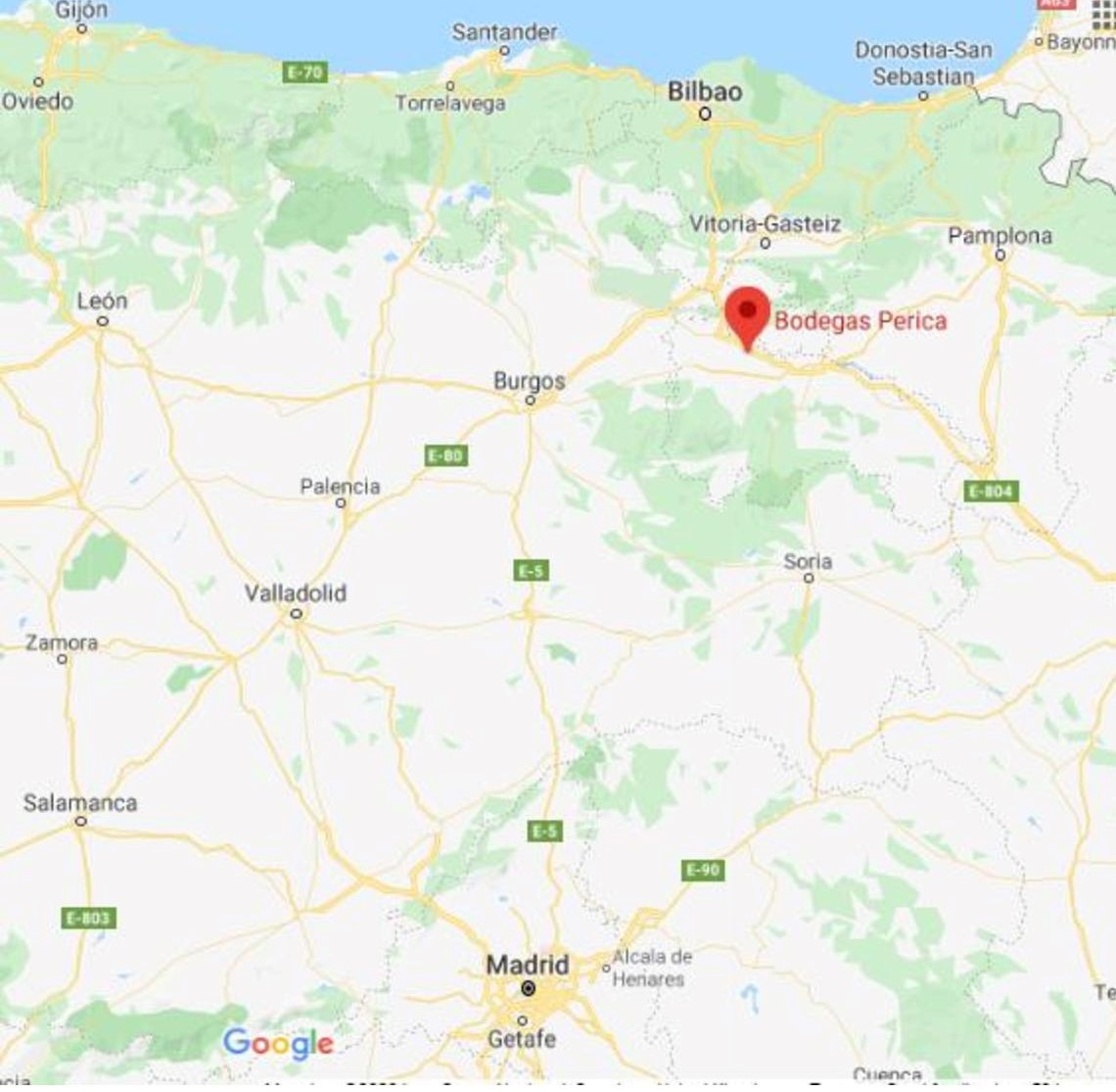 Map Data ©2020 Inst. Geogr. Nacional Google
Bodegas Perica's winemaking history also predates the original classification, having been established in Rioja Alta in 1912. The founder, Don Juan Garcia, produced wines that were just distributed locally, but as his son, Don David, took over it became a more sophisticated enterprise with investment in new winery equipment and registration with the Consejo Regulador Denominación de Origen Rioja. David's nickname in the family was Perica, which was adopted as the new name for the more commercially focussed bodega.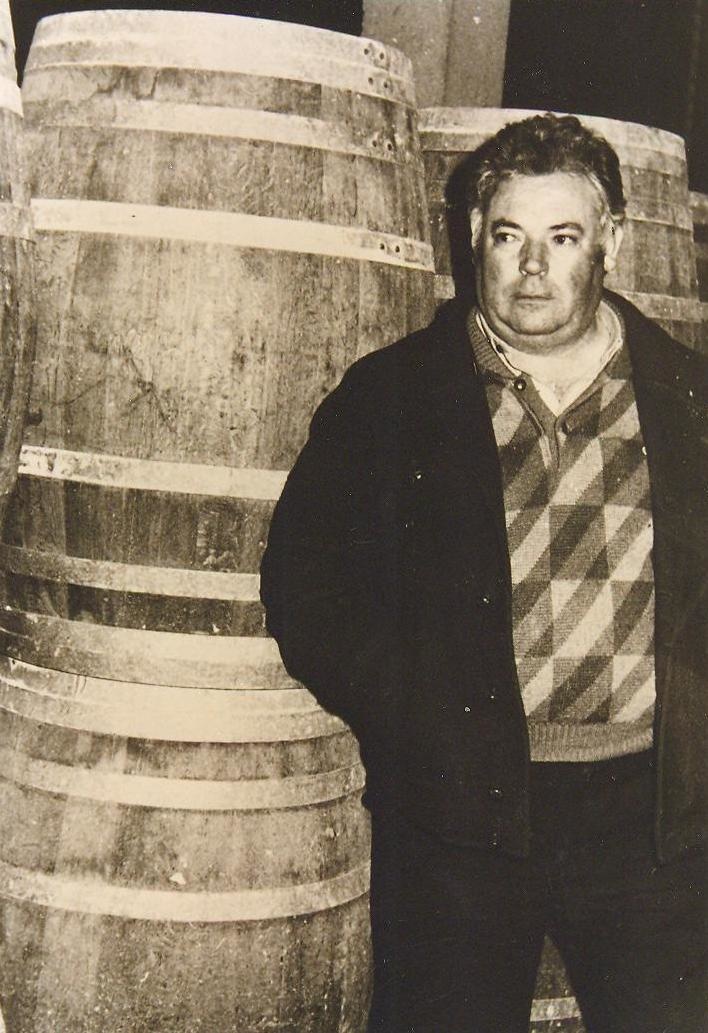 "Perica" Don David Garcia
© Bodegas Perica
Bodegas Perica own 140 acres of vineyards in Rioja Alta. Their winery and cellars are located in San Asensio, just south of the Ebro river.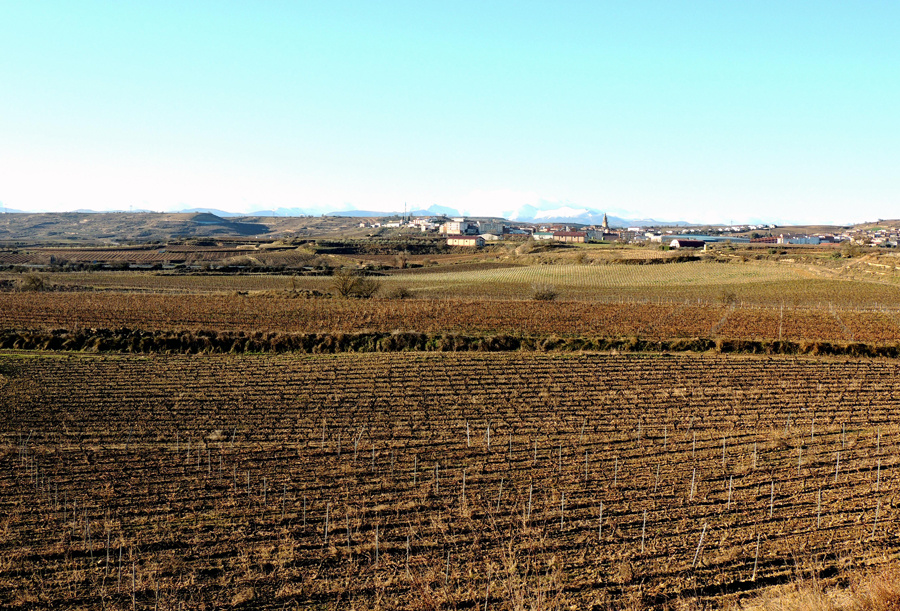 © Bodegas Perica
Bodegas Perica have a fairly extensive range of wines. Their premium wines are branded as Perica.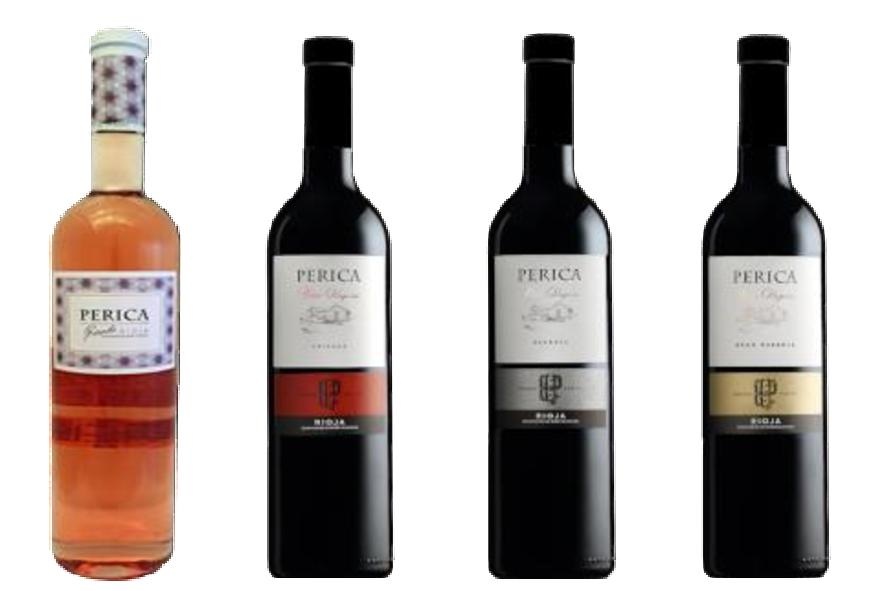 This includes the traditional Rioja range of Crianza, Reserva and Grand Reserva together with a rosado.
The Perica range is completed by two "flagship" wines: David Perica and Oro.

David Perica, named in honour of Don David, is produced with 100% tempranillo grapes harvested from the bodega's oldest vines. Fermentation is in French oak vats, followed by 12 -14 months in French oak barrels and 10 months bottle aging. It is beautifully smooth and round in the mouth, with flavours of black fruits, liquorice and pepper. The wine was awarded "Silver" in the 2018 Decanter World Wine Awards.

Perica Oro is only made in very limited quantities using Tempranillo (95%,) and Graciano (5%) grapes harvested from vines over 60 years old. After fermentation in French oak vats it is aged for 24 – 28 months in new 225L Allier French oak barrels then 18 months in bottle before release. This is a complex, well balanced wine with flavours of black fruits, balsamic and tobacco and beautifully integrated tannins. The wine received a "Platinum" award in the 2019 Decanter World Wine awards.
Bodegas Perica, also produce a Cava: Barón de Bermont. Clean, fresh and fruity, this is a modern style of Cava that demonstrates the flavours of the traditional grape varieties: Xarello; Macabeo; Parellada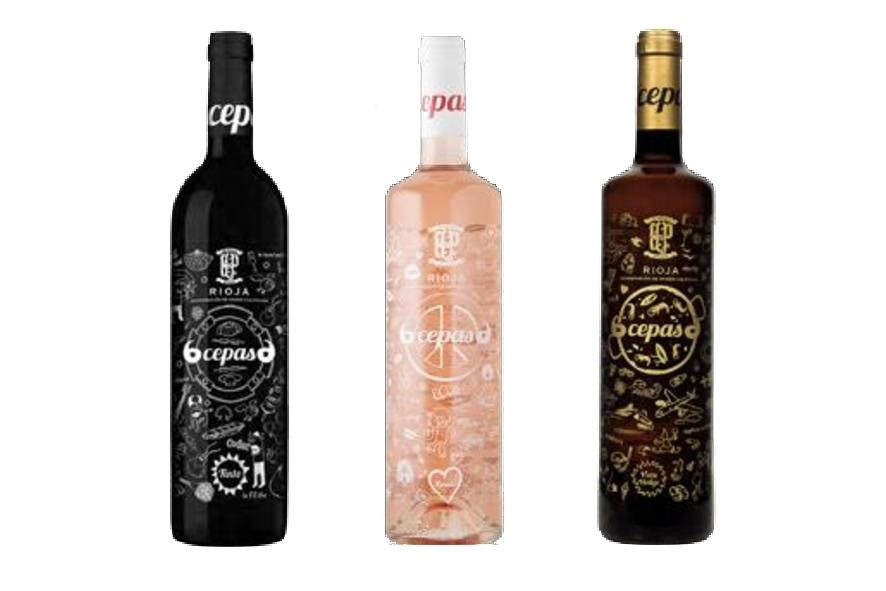 The "6cepas6" range of wines, (red, rose and white,) is a project of the new generation, David's children, who are now running Bodegas Perica. These are a modern style of wine produced with traditional Spanish grape varieties, and presented in stunning, silkscreen printed bottles that pay homage to traditional Spanish customs.
Olagosa Blanco is produced from 95% Viura and 5% Malvasia grapes, fermented in new French oak vats. It is aged on the lees for 3 months prior to bottling. Full bodied, and well balanced it has flavours of apple, pineapple and vanilla.
Finally, the Mi Villa wines, (red and white,) are easy drinking, fresh fruity wines which offer great value for the quality of the wine.