Posted on
By Ellie Thorne
Why is wine such a great gift? Because of the memories that it can evoke when enjoyed again. Have a read for a couple of my favourite wines that would make the perfect gift or bottles to enjoy with friends.
Last week, I posted a picture on Thorne Wines Instagram page of James and I on our honeymoon, champagne glass in hand. The premise of posting this was to highlight how wine can be a part of a memory and if you can buy that bottle again, you can take yourself back to that place or remind yourself of time spent with a group of people. Being able to evoke the senses in a way that transports you back to a different time and place is not unique to wine, but as wine is something which may accompany a celebration or maybe just time spent with friends, it does a good job!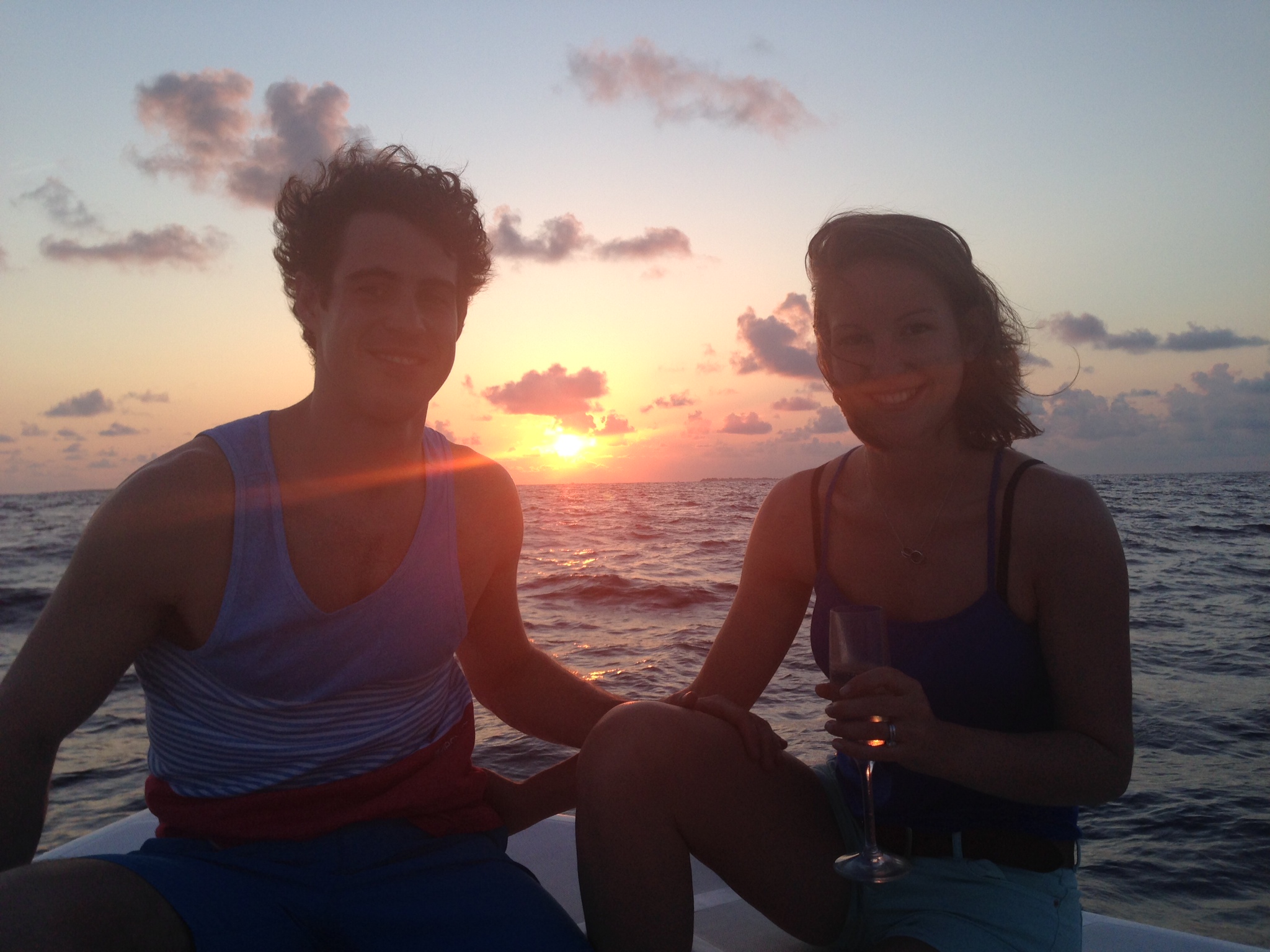 As such, whether bought to enjoy on a specific occasion, or for the recipient to enjoy at their own leisure, or just for you to enjoy with friends at dinner, wine is a great gift. One of my friends was given three wines in an engraved wooden box as a wedding gift; one to drink at a year, one at five years and one at ten years. What a great way to create memories with those wines on each anniversary, with the drinking of the wine also linking the drinker to the giver of the gift (as James would say, as long as they are cellared correctly to ensure they drink well when you do open them!). 
Of those wines that we sell, a couple of my favourites that remind me of people or places that I can thoroughly recommend as gifts to give are:
Greywacke Marlborough Sauvignon Blanc - for me, this is a go to wine, and a great one to take to a dinner party to enjoy with friends. It is universally loved; you can't go wrong with it. There is one group of friends who this will always remind me of, even though we don't get to see each other as a group very regularly anymore. 
Vondeling Sweet Carolyn - I don't like sweet wine with the exception of this; it is absolutely delicious, one of my absolute favourites. It is two fold in the memories that this evokes; firstly anything Vondeling takes me back to the vineyard. I've been lucky enough to go twice, once spending a week there. Secondly, it reminds me of a tasting that Vondeling held that we went to with friends, at which I discovered that there was a sweet wine that I actually liked! 
It doesn't have to be expensive; give the gift of wine, or buy wine to share with others and start to build that bank of associations! Get in touch if you would like more recommendations.